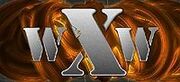 World Xtreme Wrestling (WXW) is a Florida-based independent professional wrestling promotion which has held events across the United States and toured in Japan, the Middle East and South Pacific region including American Samoa and Guam.
The promotion is associated with Afa Anoa'i's Wild Samoan Pro Wrestling Training Center in Minneola, Florida, and students who have competed for the promotion include Batista, Chris Kanyon, Billy Kidman, Gene Snitsky and cousins Jamal (known as Umaga) and Rosey of Three Minute Warning. Court Bauer, a member of the WWE creative team, was formerly a booker for the promotion during the mid-1990s.
The promotion features in the film The Wrestler, where Mickey Rourke's character "Randy 'The Ram' Robinson" wrestles Tommy Rotten (portrayed by WXW wrestler Tommy Suede).
Championships History
Edit
WXW Heavyweight Championship
WXW Television Championship
WXW Blast Television Championship
WXW Campeon Internacionale Championship
WXW Cruiserweight Championship
WXW Tag Team Championship
WXW Women's Championship
WXW Diamond Division Championship
WXW Elite Tag Team Championship
WXW C4 Ultimate Heavyweight Championship
WXW Ultimate Hybrid Championship
WXW Women's Tag Team Championship (Defunct)
Return To
Edit
Ad blocker interference detected!
Wikia is a free-to-use site that makes money from advertising. We have a modified experience for viewers using ad blockers

Wikia is not accessible if you've made further modifications. Remove the custom ad blocker rule(s) and the page will load as expected.