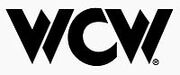 World Championship Wrestling
, Inc. (WCW) was an American professional wrestling promotion based in Atlanta, Georgia. It began as a regional promotion affiliated with the
National Wrestling Alliance
(NWA), named
Jim Crockett Promotions
until November 1988, when
Ted Turner
and his Turner Broadcasting System established the promotion, initially renaming it the
Universal Wrestling Corporation
(UWC) that consisted of Crockett's assets, but soon changing the name again to World Championship Wrestling. WCW became the primary competitor to
Vince McMahon
's incumbent
World Wrestling Federation (WWF)
.
In the mid-1990s WCW improved its economic stability, largely due to the promotion of Eric Bischoff to Executive Producer, the hiring of former WWF main eventers, the introduction of WCW Monday Nitro and the resultant Monday Night Wars with the WWF, the formation of the New World Order, and other innovative concepts. The organization went on to eclipse the WWF in popularity throughout the United States during much of the latter half of the 1990s. However, numerous problems financially and creatively led to the company losing its lead. Its fall from grace and the various factors leading up to it have been heavily documented within the industry. Turner, and later Time Warner, owned WCW until 2001 when selected assets were purchased by the WWF. Since 2001, WCW images and video footage have been widely distributed in WWE media.
Two separate subsidiary companies exist as successors to WCW. WCW Inc. is the WWE subsidiary established in Delaware in late 2000 initially as W. Acquisition Company which holds the rights to the WCW video library and other intellectual property. The former WCW entity, which retained certain liabilities (such as guaranteed contracts with certain performers) not acquired by the WWF, was renamed back to the Universal Wrestling Corporation, and as of 2014 is still registered as an active Georgia-domiciled subsidiary of Time Warner.
WCW Pages
Edit
Ad blocker interference detected!
Wikia is a free-to-use site that makes money from advertising. We have a modified experience for viewers using ad blockers

Wikia is not accessible if you've made further modifications. Remove the custom ad blocker rule(s) and the page will load as expected.