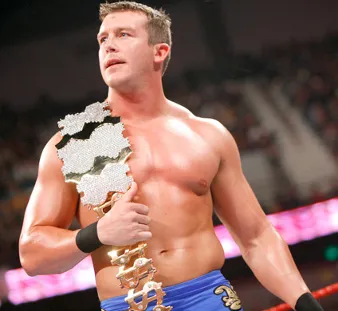 Theodore Marvin "Ted" DiBiase, Jr. (November 8, 1982) is an American professional wrestler currently appearing on the independent circuit. He is best known for his run with
WWE
, where he is a former two time World Tag Team Champion with his tag team partner,
Cody Rhodes
. After being trained by Chris Youngblood and undergoing further training at
Harley Race
's Wrestling Academy, DiBiase made his professional wrestling debut on July 8, 2006. He won the Fusion Pro Tag Team Championship with his half brother,
Mike DiBiase
, in February 2007, and also toured Japan briefly with
Pro Wrestling Noah
. He signed a developmental contract with WWE in July 2007, and was assigned to their developmental facility,
Florida Championship Wrestling
(FCW). He joined the Next Generation Hart Foundation faction for a short time, before winning the FCW Southern Heavyweight Championship in December 2007. Due to injury, he relinquished the championship in January 2008.
He made his WWE television debut on May 26, 2008, and in his first match as a member of the Raw roster, he won the World Tag Team Championship with Cody Rhodes. They dropped the championship in August, before winning it again a week later. Rhodes and DiBiase were joined by Manu shortly afterwards, forming a faction of multi-generation wrestlers, although shortly afterwards DiBiase was taken off television to film The Marine 2. Upon his return, he formed The Legacy faction alongside Rhodes and Randy Orton.
Aside from professional wrestling, DiBiase is also an actor, making his film debut in The Marine 2, a direct-to-DVD movie that was released on December 29, 2009.
Ad blocker interference detected!
Wikia is a free-to-use site that makes money from advertising. We have a modified experience for viewers using ad blockers

Wikia is not accessible if you've made further modifications. Remove the custom ad blocker rule(s) and the page will load as expected.