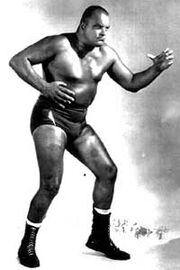 George Emile Stipich (April 13, 1937 – June 19, 1997), better known by his ring name Stan "The Man" Stasiak, was a Canadian professional wrestler and the fifth WWWF Heavyweight Champion. He is the father of former professional wrestler Shawn Stasiak. He also raised a daughter Brittany, who stayed by him to his very last day.
Ad blocker interference detected!
Wikia is a free-to-use site that makes money from advertising. We have a modified experience for viewers using ad blockers

Wikia is not accessible if you've made further modifications. Remove the custom ad blocker rule(s) and the page will load as expected.