PWAQueensland
The Pro Wrestling Alliance Queensland was founded in 2007 by Mason Childs and Kyote as an alternate to the then dominant Major Impact Wrestling after frustrations stemming from lack of events being produced by MIW. PWAQ started as a member of the Pro Wrestling Alliance in Australia along with PWA Australia and PWA Canberra. Early events featured roster members and championship matches from all PWA Members.
In 2008, Davison had a professional disagreement with Sydney PWA Promoter Doug Ryan and PWAQ removed itself from the Alliance. This lead to the formation of PWA Underground by Stephen Molina to take its place in the alliance while running as a sub-brand of PWAQ. This arrangement lasted just over a year when Molina left PWAQ to form the Australian Wrestling Alliance and be completely independent of Davison.
In 2010, PWAQ was sold to Andrew Venables, under the guise that AV was the only one stupid enough to pay the money Davison was asking. However to everyone's disbelief, AV was able to fight the sabotage from the PWAQ high ups and roster to keep the company a float till 2012 and several legacies alive to this very day.
In 2013 PWAQ closed its doors after an attempted Roster Mutiny led by Linx Lewis Junior and Joel Bateman. The storylines continued into United Pro Wrestling whilst the legacies continued into High Impact Wrestling.
High Impact Wrestling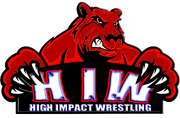 High Impact Wrestling Australia (aka APEX Wrestling) is an Australian federation founded in 2014 by Steven Venabes. It is considered a direct continuation of PWAQueensland.
In 2014 Andrew Venables, who had previously owned PWAQ decided to promote wrestling shows again after an 18 month absence. He teamed with Steven Venables and Nathan McFadyen and set to change the face of Queensland Wrestling. High Impact promoted 4 events before it was closed down in favor of keeping certain legacies alive through the AWF and later Chaos Championship Wrestling after an attempted corporate takeover by Nathan and Tash Wilkins from the entity's legal owner.
High Impact Wrestling also saw the disgrace of Nathan McFadyen who used the name Nathan Gordon, who till Summer 2017 was hiding in Imbil from multiple lawsuits regarding money owed and personal transgressions.
Chaos Championship Wrestling
Chaos Championship Wrestling was set up by Ryan Stacey and Dee McDonald in mid 2016. Originally meant to be a completely new federation, Dee ended up purchasing all of the previously used championships, trademarks and insurance policies to keep costs down. With the return of the 6-sided ring which was used in HIW, CCW became a legacy continuation debuting with the 10th Rise of the Warriors tournament.
Ringside Addiction
Ringside Addiction was formed as a joint production between Chaos Championship Wrestling and the Australasian Wrestling Federation. Both federations are considered promoters of the events primarily held in Brisbane Queensland. It is considered the ultimate collaboration between companies across two states and promotional allies that has been 9 years in the making. The company uses talent and championships from both companies.
Events
2007
Volume 001 PWAQ Rise of the Warriors 1 Night 1 - May 11 2007
Volume 002 PWAQ Rise of the Warriors 1 Night 2 - May 12 2007
Volume 003 PWAQ Proving Ground - June 9 2007
Volume 004 PWAQ Initial Conflict - July 7 2007
Volume 005 PWAQ Hot August Fights - August 11 2007
Volume 006 PWAQ Battleground Decisive - September 22 2007
Volume 007 PWAQ Halloween Holocaust - October 27 2007
Volume 008 PWAQ Fight For Supremacy - November 17 2007
Volume 009 PWAQ Summer Reign - December 15 2007
2008
Volume 010 PWAQ Resistance - January 18 2008
Volume 011 PWAQ Dawn of Chaos - January 19 2008
Volume 012 PWAQ WrestleCrisis - February 16 2008
Volume 013 PWAQ: PWA Nightmare presents Revolution in Darkness - March 23 2008
Volume 014 PWAQ Road to Warriors - April 19 2008
Volume 015 PWAQ Rise of the Warriors 2 Night 1 - May 16 2008
Volume 016 PWAQ Rise of the Warriors 2 Night 2 May 17 2008
Volume 017 PWAQ Blaze of Glory - June 14 2008
Volume 018 PWAQ Fight For Survival - July 19 2008
Volume 019 PWAQ Retaliation - August 22 2008
Volume 020 PWAQ Proving Ground 2 - September 11 2008
Volume 021 PWAQ Super Tag League - October 19 2008
Volume 022 PWAQ Halloween Holocaust - October 20 2008
Volume 023 PWAQ Battleground Decisive 2 - November 8 2008
Volume 024 PWAU Origins of Evolution - November 29 2008
Volume 025 PWAU Frontiers of Deceit - December 13 2008
Volume 026 PWAQ Summer Reign 2: International Incident - December 19 2008
Volume 027 PWAQ Summer Reign 2: Clash at Cleveland - December 20 2008
2009
Volume 028 PWAU Inderground - January 10 2009
Volume 029 PWAQ Valley Fight Night - January 17 2009
Volume 030 PWAU 11th Hour - February 14 2009
Volume 031 PWAQ Ominous Path - February 21 2009
Volume 032 PWAU State of Emergency - March 7 2009
Volume 033 PWAQ New Hazard - March 14 2009
Volume 034 AWF Supanova Brisbane - April 3-4 2009
Volume 035 PWAQ Valley Fight Night 2 - April 18 2009
Volume 036 PWAQ RumbleRock Wrestling April 29 2009
Volume 037 PWAQ Rise of the Warriors 3 Night 1 - May 15 2009
Volume 038 PWAQ Rise of the Warriors 3 Night 2 - May 16 2009
Volume 039 AWF Break Out Mt Druitt - September 25 2009
Volume 040 AWF Break Out Campbelltown - October 9 2009
Volume 041 AWF Break Out Wallsend - October 10 2009
Volume 042 AWF Break Out Fairy Meadows - October 11 2009
Volume 043 PWAQ Proving Ground 3 - October 19 2009
Volume 044 PWAQ Summer Reign 3 - December 19 2009
2010
Volume 47 PWAQ Bash at Beenligh - February 13 2010
Volume 48 AWF Intense Rivalries - March 28 2010
Volume 49 PWAQ Nambucca Cup - March 29 2010
Volume 50 AWF Supanova Brisbane Day 1 - April 1 2010
Volume 51 AWF Supanova Brisbane Day 2 - April 2 2010
Volume 52 PWAQ Obie Cartel's Farewell - April 10 2010
Volume 53 AWF This is AWF Wrestling - April 16 2010
Volume 54 PWAQ Ekka 2010 Part 1 - August 2010
Volume 55 PWAQ Ekka 2010 Part 2 - August 2010
Volume 56 PWAQ Ekka 2010 Part 3 - August 2010
Volume 57 PWAQ Ekka 2010 Part 4 - August 2010
Volume 58 PWAQ Ekka 2010 Part 5 - August 2010
Volume 60 PWAQ To The Bitter End - October 2 2010
Volume 61 PWAQ Klash at Kingston Park - December 4 2010
Volume 62 PWAQ Summer Reign 4 - December 11 2010
2011
Volume 063 PWAQ MonsterClash - February 19 2011
Volume 064 PWAQ SlamMania - April 9 2011
Volume 065 PWAQ Rise of the Warriors 5 Night 1 - May 27 2011
Volume 066 PWAQ Rise of the Warriors Night 2 May 28 2011
Volume 067 PWAQ RumbleRock Wrestling 4 - June 9 2011
Volume 068 PWAQ Just Another Victim - June 25 2011
Volume 069 PWAQ WrestleCrisis - July 30 2011
Volume 070 PWAQ Eagleby Fair Part 1 - August 20 2011
Volume 071 PWAQ Eagleby Fair Part 2 - August 20 2011
Volume 072 PWAQ Hot August Fights - August 26 2011
Volume 073 PWAQ Ipswich Impact - September 17 2011
Volume 074 PWAQ WWX Luke Gallows Tour - November 4 2011
Volume 075 PWAQ PWAQ Battleground Brisbane - November 11 2011
Volume 076 PWAQ Unleashed - November 12 2011
Volume 077 PWAQ Summer Reign 5 - December 10 2011
2012
Volume 78 PWAQ New Year's Special - January 1 2012
Volume 79 PWAQ Tattoo Attutude Part 1 - January 13 2012
Volume 80 PWAQ Tattoo Attitude Part 2 - January 14-15 2012
Volume 81 GWE Triumph - April 4 2012
Volume 82 PWAQ Rise of the Warriors 6 Night 1 - May 11 2012
Volume 83 PWAQ Rise of the Warriors 6 Night 2 - May 12 2012
Volume 84 PWAQ Ipswich Impact 2 - May 19 2012
Volume 85 PWAQ RumbleRock Wrestling 4 - June 10 2012
Volume 86 PWAQ Clash of the Warriors - June 23 2012
Volume 87 PWAQ Wrath of the Warriors - July 21 2012
Volume 88 PWAQ Break It Down - July 22 2012
Volume 89 PWAQ Rematch of the Year - August 3 2012
Volume 90 PWAQ High or Low - August 4 2012
Volume 91 GWE Unleashed - August 18 2012
Volume 92 AWA Bray Park Brawl - September 8 2012
Volume 93 GWE Unearthed - September 15 2012
Volume 94 PWAQ November Nitro - November 10 2012
Volume 95 PWAQ Summer Reign 6 - December 8 2012
2013
Volume 096 PWAQ Aussie Day Bash - January 26 2013
Volume 097 PWAQ Zero Hour - February 15 2013
Volume 098 PWAQ Victory is Ours - March 30 2013
Volume 099 AWF Supanova Gold Coast - April 20 2013
Volume 100 AWF Supanova Gold Coast - April 21 2013
Volume 101 PWAQ Forbidden Rules - April 27 2013
Volume 102 PWAQ Rise of the Warriors 7 Night 1 - May 24 2013
Volume 103 PWAQ Rise of the Warriors 7 Night 2 - May 25 2013
Volume 103 PWAQ Supa Tag League - June 8 2013
Volume 104 AWF Supanova Brisbane - November 9 2013
Volume 105 AWF Supanova Brisbane November 10 2013
2014
Volume 106 UPW Origins - February 22 2014
Volume 107 AWF Supanova God Coast - April 19 2014
Volume 108 AWF Supanova Gold Coast - April 20 2014
Volume 109 UPW Paragon - April 26 2014
Volume 110 GPW Rise of the Warriors 8 - May 24 2014
Volume 111 NCPW Souled Out
Volume 112 HIW Act on Instinct - September 27 2014
Volume 113 NCPW Extreme Honor - November 16 2014
Volume 114 HIW Cross Roads - November 21 2014
Volume 115 AWF Supanova Brisbane - November 29 2014
Volume 116 AWF Supanova Brisbane - November 30 2014
2015
Volume 117 HIW New Genesis - January 17 2015
Volume 118 HIW Battleground Bribie - February 28 2015
Volume 119 UPW Defiance of Destiny - April 11 2015
Volume 120 AWF Supanova Gold Coast - April 18 2015
Volume 121 AWF Supanova Gold Coast - April 19 2015
Volume 122 UPW Pathway to Glory - October 25 2015
Volume 123 AWF Rise of the Warriors 9 - October 30 2015
Volume 124 AWF Supanova Brisbane 2015 - November 27 2015
Volume 125 AWF Supanova Brisbane 2015 - November 28 2015
Volume 126 AWF Supanova Brisbane 2015 - November 29 2015
2016
Volume 127 CCW WrestleSlam - February 27 2016
Volume 128 AWF Supnova Gold Coast - April 9 2016
Volume 129 AWF Supanova Gold Coast - April 10 2016
Volume 130 CCW ReAction - April 30 2016
Volume 131 CCW Descent into Chaos (Featuring Rise10) - October 15 2016
Volume 132 AWF Supanova Gold Coast - November 11 2016
Volume 133 AWF Supanova Gold Coast - November 12 2016
Volume 134 AWF Supanova Gold Coast - November 13 2016
Volume 135 CCW Beat the World - December 10 2016
2017
Volume 135 CCW Battleground Bribie 2 - March 18 2017
Volume 136 CCW Victory is Ours - April 21 2017
Volume 137 AWF Supanova Gold Coast - April 22 2017
Volume 138 AWF Supanova Gold Coast - April 23 2017
Volume 139 CCW Valley Invasion - June 3 2017
Volume 140 AWF Live at the Bald Faced Stag - July 30 2017
Volume 141 Ringside Addiction: Hot August Fights - August 1 2017
Volume 142 Ringside Addiction: Rise of the Warriors 11 - October 28 2017
Volume 143 AWF Supanova Brisbane - November 2017
Volume 144 AWF Supanova Brisbane - November 2017
Volume 145 Ringside Addiction: Summer Reign - December 9 2017
Championships
Official Legacy
AWF Hosted Titles
Defunct Championships
Bookers and Promoters
PWAQ
PWAQ Promoters

Luke Davison - 2007 to 2010
Andrew Venables - 2010 to 2013
PWAQ Bookers
Luke Davison - 2007 to 2012
Josh Haze - 2011
Joe Haze - 2011
Steven Venables - 2011 to 2012
Joel Bateman - 2012
Anthony Wilcox - 2012 to 2013
PWAU
Promoter and Booker - Esteban Molina
Global Wrestling Entertainment
Promoters and Bookers - Trent Whatman and Wade Brewer
High Impact Wrestling
Owner - Andrew Venables
Promoter and Booker - Nathan Gordon
Chaos Championship Wrestling / Ringside Addiction
Promoter and Owner - Dee McDonald
Bookers - Ryan Stacey and Dee McDonald - 2016 to 2017
Bookers - Greg Bownds - 2017 to present
See Also
http://wrestlepedia.wikia.com/wiki/AussieWrestling.com_Archives