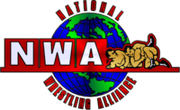 The NWA Southeastern Heavyweight Championship or Gulf Coast Heavyweight Championship was one of two identically named regional championship titles, a Southern and Northern division promoted by
Southeastern Championship Wrestling
. The Southern division was established in 1978 as a continuation of the
NWA Gulf Coast Heavyweight Championship
and existed until its merge with the Northern division in 1980. The unified championship continued to be active until 1988 when it was abandoned.
Ad blocker interference detected!
Wikia is a free-to-use site that makes money from advertising. We have a modified experience for viewers using ad blockers

Wikia is not accessible if you've made further modifications. Remove the custom ad blocker rule(s) and the page will load as expected.