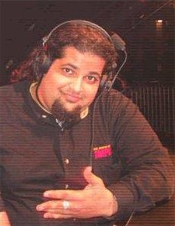 Hector Meléndez, better known by his stage name "Moody" Jack Meléndez, is a Puerto Rican professional wrestling sportscaster. He is known in the United States as the Spanish play-by-play announcer for
Total Nonstop Action Wrestling
(TNA) and the personal ring announcer for
The Latin American Xchange
, a stable in
TNA
. He has also worded for wrestling promotions in Puerto Rico. Melendez is bilingual, speaking both Spanish and English.
Ad blocker interference detected!
Wikia is a free-to-use site that makes money from advertising. We have a modified experience for viewers using ad blockers

Wikia is not accessible if you've made further modifications. Remove the custom ad blocker rule(s) and the page will load as expected.