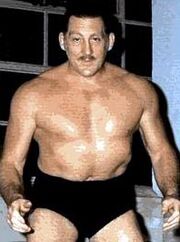 Karl Charles Istaz (August 3, 1924 – July 28, 2007) was a German professional wrestler and trainer, best known by his ring name Karl Gotch. In Japan, Gotch was known as "god of Wrestling" due to his influence in shaping the Japanese professional wrestling style.
Ad blocker interference detected!
Wikia is a free-to-use site that makes money from advertising. We have a modified experience for viewers using ad blockers

Wikia is not accessible if you've made further modifications. Remove the custom ad blocker rule(s) and the page will load as expected.