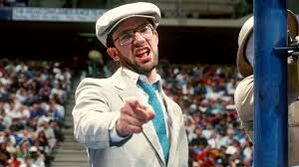 Bruno Lauer (born October 27, 1965) is an American professional wrestling manager, referee, and occasional wrestler, better known by his ring name, Harvey Wippleman.
Wippleman began his career working in professional wrestling promotions in the Southern United States, especially Memphis. In the 1990s, he debuted in the World Wrestling Federation (WWF), where he managed wrestlers such as Sid Justice, Big Bully Busick, Kamala, and Bertha Faye. In 2000, he became the first and only man to win the WWF Women's Championship. Wippleman works backstage in WWE (formerly the WWF) and occasionally performs in Memphis Wrestling as "Downtown Bruno".
Ad blocker interference detected!
Wikia is a free-to-use site that makes money from advertising. We have a modified experience for viewers using ad blockers

Wikia is not accessible if you've made further modifications. Remove the custom ad blocker rule(s) and the page will load as expected.