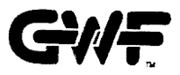 Global Wrestling Federation
was a professional wrestling promotion based in Dallas, Texas. It started in June 1991 and folded in September 1994. At one time its shows were presented on the ESPN television network. On many weeks, the promotion provided programming five days a week airing at 4 p.m. Eastern with current matches.
The GWF was the last pro wrestling promotion to be seen on ESPN regularly. Beginning in the mid-1990s, the network began to emphasize talk shows in the mid-afternoon hours, supplanting pro wrestling.
It was announced that ESPN Classic would start showing re-runs on August 5, 2013.
Championships
GWF North American Heavyweight Championship
GWF Television Championship
GWF Texas Heavyweight Championship / NWA Texas Heavyweight Championship
GWF Brass Knuckles Championship
GWF Light Heavyweight Championship
GWF Tag Team Championship
Retune To
Edit
Ad blocker interference detected!
Wikia is a free-to-use site that makes money from advertising. We have a modified experience for viewers using ad blockers

Wikia is not accessible if you've made further modifications. Remove the custom ad blocker rule(s) and the page will load as expected.