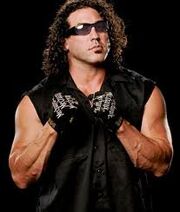 Charles "Chuck" Palumbo (born June 15, 1971) is an American former professional wrestler, mechanic, and reality television personality best known for his wrestling career in
World Championship Wrestling
(WCW) and
World Wrestling Federation / Entertainment (WWF/E)
. Throughout his wrestling career, he was a six-time World Tag Team Champion (four times in WCW and twice in WWF/WWE). In addition to his professional wrestling career, Palumbo is a mechanic and car/motorcycle enthusiast, and currently stars in the Discovery reality show Lords of the Car Hoards.
Ad blocker interference detected!
Wikia is a free-to-use site that makes money from advertising. We have a modified experience for viewers using ad blockers

Wikia is not accessible if you've made further modifications. Remove the custom ad blocker rule(s) and the page will load as expected.